Booking Request for
The Cliffs at Princeville 7301!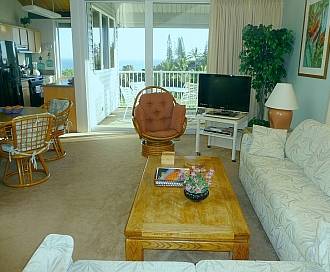 Please SEND this form to request a reservation for The Cliffs at Princeville 7301. Please be sure to specify your preferred vacation rental dates. You might want to first check the Availability Calendar to see if your preferred dates are available. Your inquiry is delivered to us via email. We usually reply within 24 hours by e-mail, except when we're traveling. This form is for reservation requests, and in no way guarantees that The Cliffs at Princeville 7301 will be able to fill that request.
Details
Fields shown in red are required. Be sure to SEND your inquiry, using the button at bottom of page!
---
If an error page appears after you hit SEND, one of two things may have happened. Either the mailer is busy filling other requests, or you omitted a required field. Please hit the "Back" button on your browser, be sure all fields are filled out, and hit SEND again, or send an e-mail message to inquiry@go-kauai.com.
Photos
The Cliffs
Reviews
---
I hope we can come back and rent again!
We pray that we can return to this little piece of heaven.
---