Location of The Cliffs at Princeville 7301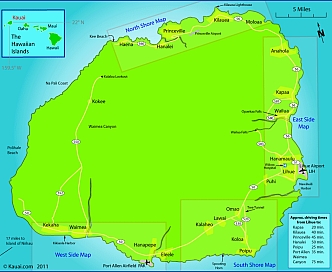 Kauai is the most unspoiled of the Hawaiian Islands.
There are two primary resort areas on Kauai – Princeville on the North Shore and Poipu on the South side.
Princeville is characterized by more lush, tropical vegetation, dramatic mountain and waterfall vistas, and dozens of nearby beaches. While some of the beautiful beaches are a little more difficult to access they are therefore less crowded.
Poipu, about 75 minutes away, is more arid and has beautiful beaches, but the surrounding scenery is not as nice and the beaches are often more crowded.
Princeville
Princeville is renowned for its ocean bluff condominiums, world-glass golf courses, excellent shopping, international restaurants, and close proximity to crystal-clear waters of Hanalei Bay.
Great golfing is available at Makai Course and the Prince Course, and guests staying at The Cliffs are entitled to a substantial discount at each.
The Princeville Shopping Center is centrally located.
Fine dining can be found at a variety of locations in Princeville and in the charming nearby towns of Hanalei and Kilauea..
Great beaches like Pu'u Poa and Hideaways are nearby.
The Cliffs
Named for its dramatic setting on a bluff overlooking the Pacific Ocean, The Cliffs is one of Princeville's premier properties.
The Cliffs consists of nine buildings of spacious condominium suites of which buildings 6,7,8, and 9 are considered ocean view.
The property underwent an $8 million rejuvenation project, completed in 2001.
Unit 7301 is third floor, oceanfront end unit – the best unit design at The Cliffs! Huge windows make this vacation condo bright and breezy, and its orientation toward the Northeast captures the ocean view while minimizing the heat of direct afternoon sun.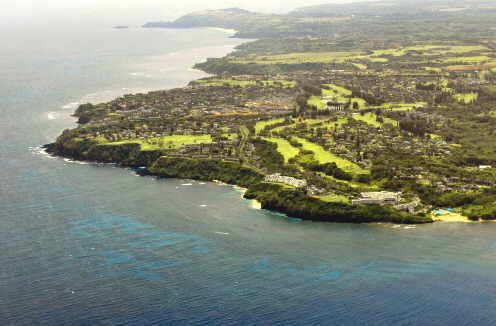 Directions
Driving directions to The Cliffs at Princeville 7301 can be found here.