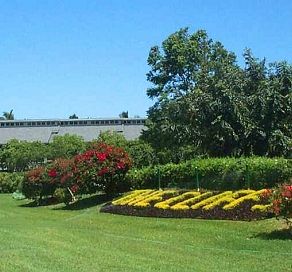 The Cliffs at Princeville 7301 is a third floor unit, which means it can offer both an additional loft bedroom and a guarantee of no heavy-footed guests above you.
Because it is on the end of the building with expansive windows and high vaulted ceilings, you'll enjoy sweeping views in three directions.
Oriented toward the Northeast, the condo catches the balmy trade wind breezes and avoids the heat of direct sun in the warmest part of the afternoon.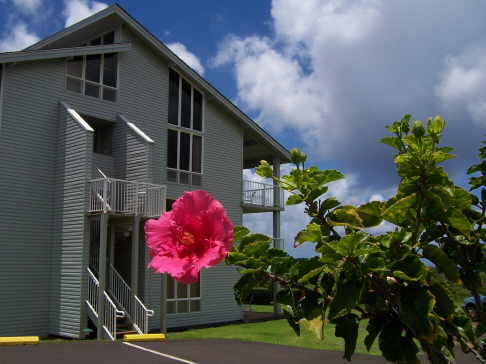 The unit is a quick, short walk (about 100 yards) from The Cliffs pool area, central recreation building, playground and tennis courts.
Outdoor barbecue grills are conveniently located nearby on the lawn and in the gazebo on the ocean side of the building and also near the swimming pool.
Access to the condo is via an exterior staircase, and the parking area is right near the bottom of the stairs. Sorry, no elevator is available.