Privacy Policy for
The Cliffs at Princeville 7301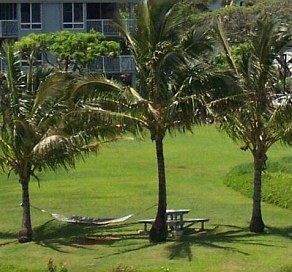 We do everything we can to keep your information private.
If You Send Us Personal Information
We do not share, sell, or give your personal information to unrelated third parties. When you provide us with personal information by sending an e-mail, or by filling out the Booking Request form with your personal information and submitting it through our website, that information is used only to respond to your message and to help us provide you with the information and services that you request. Your information is not shared with anyone else.
Disclosure of Your Information
Although we make every attempt to protect your privacy, due to the existing regulatory environment no website can insure that all of your private communications and other personally identifiable information will never be disclosed in ways not otherwise described in this Privacy Policy. By way of example (without limiting the foregoing), we may be forced to disclose information to the government or third parties under certain circumstances, or third parties may unlawfully intercept or access transmissions or private communications. Therefore, although we do whatever possible to protect your privacy, we do not promise, and you should not expect, that your personally identifiable information or private communications will always remain private. It is our intent, however, to do everything possible to protect your privacy.
Cookies
No cookies are placed by Go-Kauai.com and cookies are not used by Go-Kauai.com.
Links to Other Sites
Our pages may include links to a variety of other websites. Once you visit a link to another site, you are subject to the privacy policy of the new site. Links are included solely as a convenience to users. Go-Kauai.com does not endorse any such sites or the information, material, products or services contained on or accessible through the sites. If you access and use such sites, including information, material, products and services therein, you do so solely at your own risk.